The Rare Blood, Updated.
Hey, guys. A new chapter of "THE RARE BLOOD" has been uploaded. Save it in your libraries for daily updates.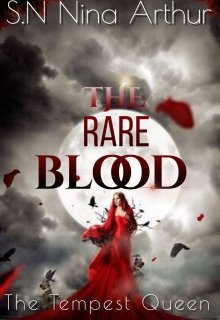 Description:-
 
Dark Romance, 21+

"I Hate You!... Every single thing you, your hair, your face, your guts everything... I fucking loathe you" I yelled while angry tears rolled down my cheek.

"Do you think I care?" he gripped my arm painfully hard, "I don't…, So I suggest you stop wasting my fucking time and give in… I won't ask again, Woman!" He gritted his teeth in pure annoyance and irritation.

***
Diannah Valeron a normal college student. What happens when she comes to know that she is made for the most powerful and cruellest hybrid king ever existed,
Gabriel Kennan.
***
As the only daughter of Galactus, king of the realms, Diannah has a major part in the upcoming war which was threatening every living being.

Will she be able to stop the war?
Will she gain the full potential of her powers?
***
Leave your comments and do like the book.