Show some love !!!
Hello beautiful people!
I'm pretty new to Booknet and figured this might just be the quickest way to reach out to you folks. 
I'm looking for some constructive feedback on my new book  One In A Billion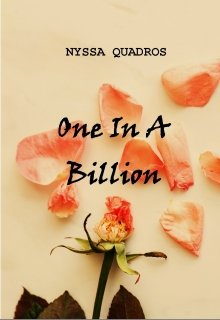 Please do let me know what you think of it...
FYI the first draft of 'One In A Billion' is completed and the entire book should be published by the end of this month so I can assure you that I will not leave you hanging and you can dive right in with your hearts at ease. 
That being said, do feel free to suggest some great books (your own or someone else's) which you think I would enjoy. I should have you warned you that I am positively biased towards slightly flawed people and a sucker for classic but not too cliche romances  
...